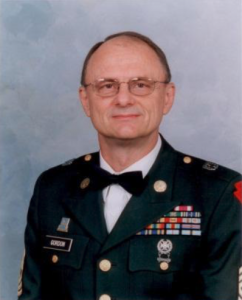 Dr. William K. Gordon, MS, DBA
Dr. William (Bill) K. Gordon is the founder and Chief Operating Officer of HPI Resources, LLC, and a Senior Fellow with the Social Enterprise Institute USA. He is a founding board member of RiverStewards Blend; a veteran owned and operated Benefit Corporation. Dr. Gordon has taught industrial engineering and supply chain management classes in the Engineering and Business Departments at Elizabethtown College While working with the PA Department of Transportation, Dr. Gordon gained practical experience with ISO 9001 and 14001, reengineering, and the Malcolm Baldrige Performance Excellence model. Assigned as the Quality Assurance Manager at the Construction Materials Testing Laboratory, he also co-led an asphalt industry collaborative where he spearheaded a research effort to investigate the process capability of asphalt production plants and paving operations.
Dr. Gordon graduated from Millersville State College in 1969 with a BA in mathematics and studied business management at LaSalle Extension University. He obtained a MS degree in quality systems management from the National Graduate School of Quality Systems and a DBA from American Meridian University. He attained quality engineering, lean six-sigma green belt, and six-sigma black belt certifications; completed US Army courses in operations research, construction engineering, and intelligence analysis; and completed a Masters Certificate program in Human Performance Improvement at Penn State University. CSM (Retired) Gordon is a 2002 graduate of the U.S. Army Sergeants Major Academy whose distinguished career in the 28th Infantry Division culminated in serving as the Command Sergeant Major of the 628th Military Intelligence Battalion.
Chris Lunney, MBA, PMP, CCMP™
Chris Lunney is the founder of the Strategic Change Alliance LLC, a consulting firm specializing in guiding leaders and organizations in the realization of their most critical change efforts. He has a BA in Marketing and a MBA in Business Administration from the University of Scranton. Previously, Mr. Lunney spent over a decade with several large, global Management and Technology Consulting firms where he was responsible for leading a wide range of consulting assignments focusing on large-scale transformation change initiatives, culture integration, project management office (PMO) start-up and development, and mergers and acquisitions (M&A) activities.
He has over 20-years of experience assisting executives and leaders in the realization of large-scale transformational change efforts. Chris has completed advanced programs in Lean Six Sigma, Six Sigma Black Belt, and Strategic Project Management from Villanova University. In addition, Chris completed Executive Leadership programs at Yale School of Management, Wharton School of Business, and Advanced Change Management programs at Georgetown School of Management as well as Cornell University. He is a Prosci certified Advanced Instructor as well as a Certified Change Management Professional (CCMP ™) established by the Association of Change Management Professionals.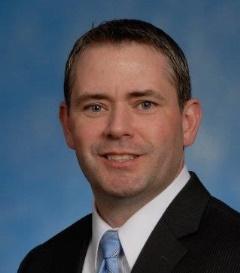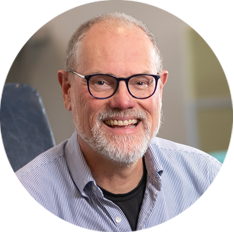 Jonathan (Jon) E. Rudy is a global educator facilitating topics of conflict resolution, problem solving, and change. With more than 35-years of work in 30 countries worldwide, Jonathan has focused his efforts on transforming conflict at community and leadership levels. He is an 18-year veteran facilitator at the Mindanao Peacebuilding Institute in the Philippines, a visiting fellow at the University of Hargeisa, Somaliland, and recently facilitated workshops at the Caux Forum on Just Governance for Human Security in Switzerland. He is a Fulbright Specialist and one of over 600 experts who are preapproved consultants in conflict resolution and peacebuilding on the Experts Roster for Rapid Response' (ExpRes) of the United Nation's Bureau of Crisis Prevention and Recovery.
Jon has a Masters of Arts degree with a certification in Conflict Transformation from Eastern Mennonite University. He earned a Teaching for Higher Education Certificate from Temple University, and has a Bachelor's degree in International Development, an associate's in Industrial Arts with a minor in Communications from Bethel College. See his full CV at www.PeaceBuildingGlobal.com
Craig Aiello has over two decades of process improvement, performance management, and most importantly, real-life, in-the-trenches multi-industry business experience. He appreciates, and shares with listeners, that meaningful improvement requires a structured approach, discipline, and respect for people. Craig specializes in Operational Excellence through Strategy, Data Analytics, Process Optimization, and Customer-Focus, teaching and helping clients to deliver high quality through a focus on Quality Management.
Craig's career includes serving as the CEO and CFO for various manufacturers; Director for Strategic and Performance Planning at USDA; and as a senior business consultant helping clients across the country. He is the President of ASIX Quality, LLC and continues to lead clients to increased levels of excellence.
Craig received a BA degree in Economics from Messiah College and a MBA from Shippensburg University. He is certified as a Quality Auditor, a Six-sigma Black Belt, and LEAN Six-sigma Master Black Belt and Facilitator. He has certifications in Leadership and Change Management from the Federal Executive Institute and Strategic & Performance Management from the Performance Management Institute (PMI)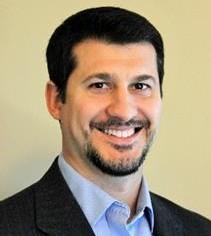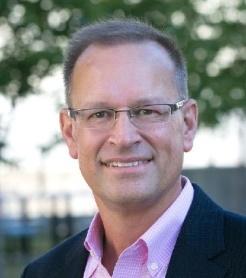 Michael (Mike) W. Schmid specializes in providing solutions related to business strategy, market research, and marketing communications programs. Mike is currently senior partner with Cre8tive Logic, Inc., a Central Pennsylvania-based marketing communications firm, and he is an Adjunct Professor in the Business Department at Elizabethtown College, where he teaches the New Ventures curriculum within the Entrepreneurship track. Prior to his posts with Cre8tive Logic and Elizabethtown Mike directed the worldwide marketing and product management programs for VAL-CO, serving as the Vice President of Marketing and Business Development for this global agriculture equipment manufacturer, headquartered in New Holland, PA.
Mike began his professional life as a commissioned officer in the United States Navy, serving in both active duty and reserve capacities. Following the Navy, Mike managed two lines of business for Leitch Technology Corporation, a publically traded manufacturer and worldwide distributor of professional television, cable, and satellite broadcast equipment. He later joined the Wolfgang Candy Company, as Managing Partner and Chief Marketing Officer, a capacity in which he led the company from a single-channel distribution model to multiple sales channels, including national retail, and ultimately spearheaded a successful exit for the company's stakeholders.
Mike earned a bachelor's degree in German language with a minor in naval science and a master's degree in business administration (MBA) from Old Dominion University in Virginia. Mike serves as the Chairman of the Board of Endowment Trust for St. James Episcopal Church in Lancaster. He also serves on the boards of Central Penn College in Summerdale, PA, and Lancaster History. He has recently served on the boards of the York County Convention & Visitors Bureau, the North Museum of Natural History and Science, and the Boy Scouts of America – Distinguished Citizen of Lancaster County Initiative. He has been active in several trade committees, including the Marketing Committee for the National Confectioners Association, the Pennsylvania Food Marketing Cooperative, the Central Pennsylvania Food Manufacturers' Consortium, and the Society of Motion Picture and Television Engineers.
Amanda King is the Vice President of Human Resources and Learning Solutions for SourceAmerica. SourceAmerica is headquartered in Vienna, VA and provides workforce opportunities for professionals with disabilities across the United States.
Amanda is passionate about advocating for people. Her goal is to create and sustain a customer service-minded Human Resources delivery model that keeps the needs of the employees and business in mind. She is a firm believer that hiring the best talent and engaging them throughout their employee lifecycles is the best way to achieve business success.
Prior to joining SourceAmerica, Amanda led a successful human resources consulting practice and held leadership roles in Human Resources for companies like Harsco Corporation, Spectris, and Ahold Delhaize.
Amanda received her master's certificate in Human Resources from Cornell University and performed her undergraduate work at George Mason University and Oxford University. She also holds certifications from Society of Human Resources Management, HR Certification Institute, and the Human Capital Institute. In addition, Amanda is the author of the book HR Made Simple.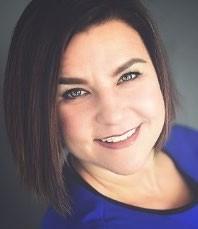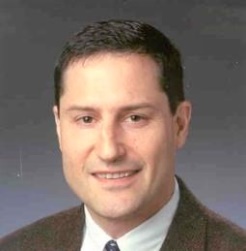 Mark d'Agostino is an experienced Supply Chain leader with a demonstrated
Mark d'Agostino Photohistory of working in the Consumer Goods industry. He
is a socially responsible and effective Executive Leader with extensive
experience identifying strategic opportunities for improving operations,
aligning organizations, building relationships with customers and vendors,
and optimizing systems to achieve exemplary service level while minimizing
working capital.
Mark began his career as a design engineer at the Radio Corporation of
America (RCA). Before recently joining the Social Enterprise Institute USA
as a Senior Fellow, Mr. d'Agostino was Vice President of Global Supply Chain
for the AMES Corporation. He also worked for Bosch Siemens Home Appliances,
The Chamberlain Group, and Black and Decker. He has over 29 years of
experience in supply chain management, operations, and engineering and holds patents in the area of quality systems. In addition, Mark spent 10 years
administering global standards on an international basis where he played a
pivotal role in the development of the industry initiative, "Global Data
Synchronization."
Mark earned a Bachelor's degree in Economics and Mechanical Engineering from Dartmouth College and a Master of Business Administration from the Sellinger School of Business at Loyola College in Baltimore. Mark, an experienced international speaker, has published articles on supply chain topics in Supply Chain World. His skills include business process management, operations management, Lean practices, and creative problem solving. He is
recognized for empowering teams with tools and culture to accelerate
success, emotional intelligence, and a collaborative leadership style, through a proactive approach and strong executive presence.
Shahd Mansour has a decade of hands-on process improvement, cost reduction, capacity management, and time standards and production cost development experience. She spent the first seven plus years of her career helping internal business groups transform processes by implementing improvements in both the service and manufacturing sectors through Lean initiatives.
Shahd is currently a Division Financial Controller at Phoenix Contact where she oversees and reports on financial results of two operating divisions with over $70 million in annual sales. She is an Adjunct Professor in the Business Department at Elizabethtown College, where she teaches Operation Management courses within the Management track.
Shahd earned a Bachelor's degree in Industrial Engineering and Management from Elizabethtown College and a Master of Business Administration from Lebanon Valley College. In addition, she has demonstrated a commitment to lifelong learning by completing APICS training courses in Principles of Purchasing Management, Manufacturing Management, Operations Management, and Inventory Management. She has published articles on new manufacturing tools and technologies in the Industrial and Systems Engineering Journal.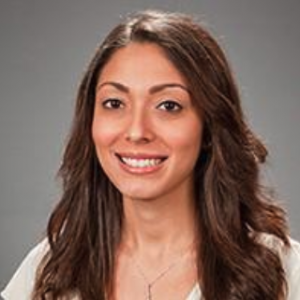 Ready to Achieve Superior Results?